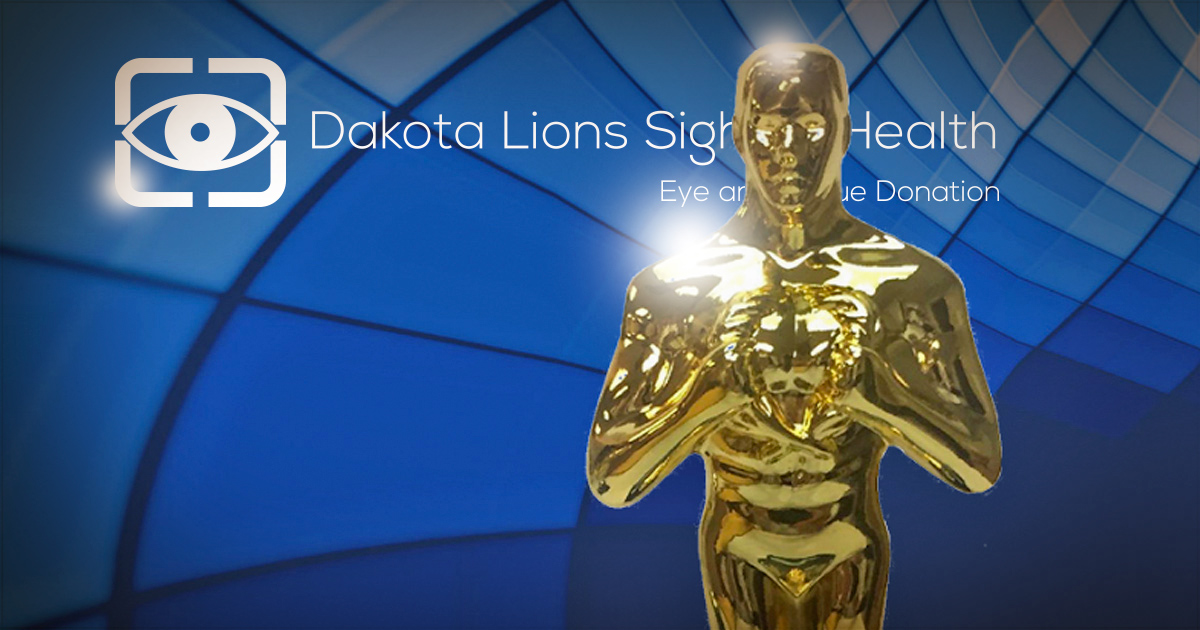 Insights:

Insight wins gold at Healthcare Advertising Awards
Dakota Lions Sight and Health recovers ocular and other types of tissue to provide doctors and researchers the materials they need to perform transplants and to undertake research projects to discover new cures and treatments for patients.
A big part of the job for those who work at Dakota Lions Sight & Health is helping people who have lost loved ones through the donation process. It is obviously a very emotional time for families but many are comforted that even through loss, good may still come from it.
Through our work with DLSH, we heard many stories from both donor families and recipients about how much eye donation impacted their lives. We felt these stories should be shared so others could learn of the importance of eye donation.
Each year, Dakota Lions Sight & Health holds a banquet for donor families and recipients and we took this opportunity to record, on film, the first time donor families got to meet the recipients.
We took a cinema verite approach by allowing the moment to unfold naturally as we silently recorded in the least intrusive way possible. We felt we had captured the deep connection these families made and were happy to learn the national Healthcare Advertising Awards also agreed by awarding DLSH and Insight a Gold medal for these videos.
We also received a Healthcare Advertising Awards Bronze award for a brochure featuring the latest technological breakthrough in eye transplants, which was sent to physicians.
As we always say, we enter award competitions because it has been proven that great creative work is highly effective to reach marketing goals. Naturally, for a client like Dakota Lions Sight & Health, only the most effective marketing will do.
We invite you to view Insight's award winning DLSH videos and work here. If you'd like to learn more about the important work of Dakota Lions Sight & Health click here.