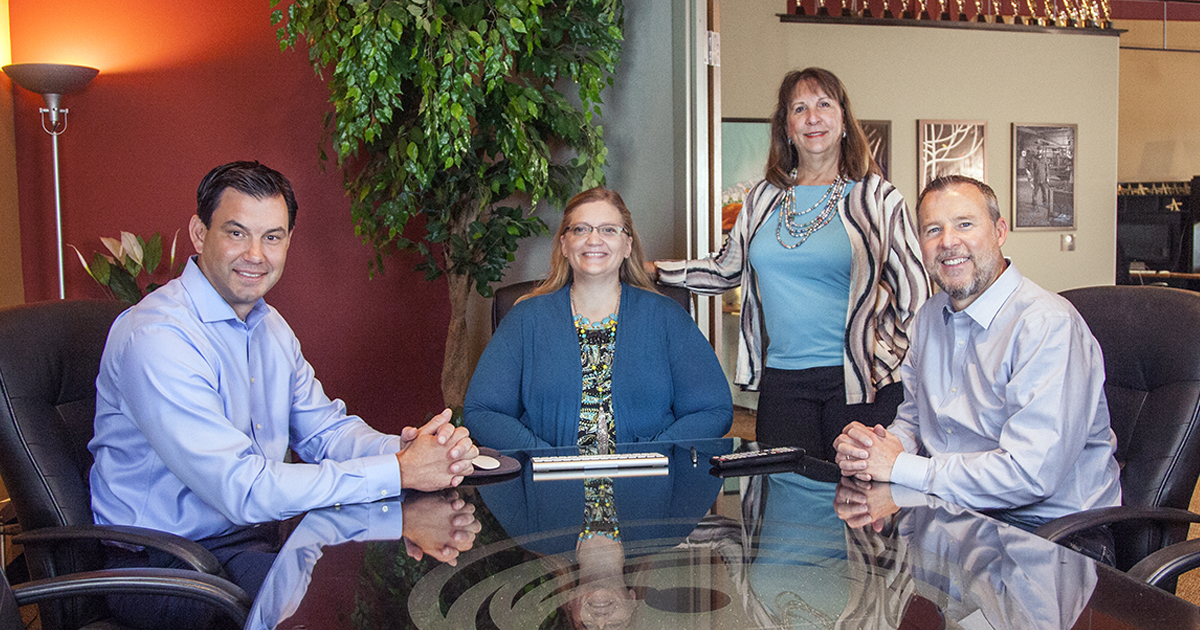 Insights:

Insight announces change in ownership
Insight Marketing Design is excited to welcome two new partners to the agency's management team. Jill Smith, VP of Digital Services, and Roger Nolan, VP of Account Services, have assumed partial ownership of the Sioux Falls advertising agency. Both Smith and Nolan are long-time team members.
Jill Smith joined Insight Marketing Design in 2008 as a web developer and designer. Since then she has led the agency's front-end and back-end digital projects. "We've seen significant growth in digital services to clients and I am excited about all of the upcoming innovations our industry will experience in the near future," Smith said.
Roger Nolan became a client of Insight Marketing Design in 2011 prior to joining the agency in 2016. In his role as VP of Account Services, Nolan works directly with many of the agency's clients, as well as managing the account service and media team. "Coming from the client side has given me a unique perspective on agency services and I feel privileged to be able to step into this role and help shape and grow a modern approach to how we service our clients," he said.
Insight Marketing Design was founded by Doug Moss and Candy Van Dam in 2003. Earlier this year, Van Dam sold her shares of the marketing firm to Moss, Smith and Nolan. She will continue working at the agency as VP of Strategy. In that role, Van Dam will continue providing marketing and communication strategies as well as public relations services to clients throughout the country.
Moss will continue in his role as President and Executive Creative Director. He confirmed that the transition has been a long-term plan. "We were excited to find two strong leaders in our agency who have the skills, experience and agency history to step into ownership roles. Candy will be able to focus her efforts on national and regional clients' needs as well as local community involvement. Jill's relentless curiosity and the way she is wired to find solutions will break new ground for digital campaigns. Roger has established his ability to be our key point person with Insight Marketing Design's largest clients."
"I am excited for this next chapter," said Van Dam. "Together, Doug, Jill and Roger are a strong management team, with each member bringing unique talents and visions to the agency."