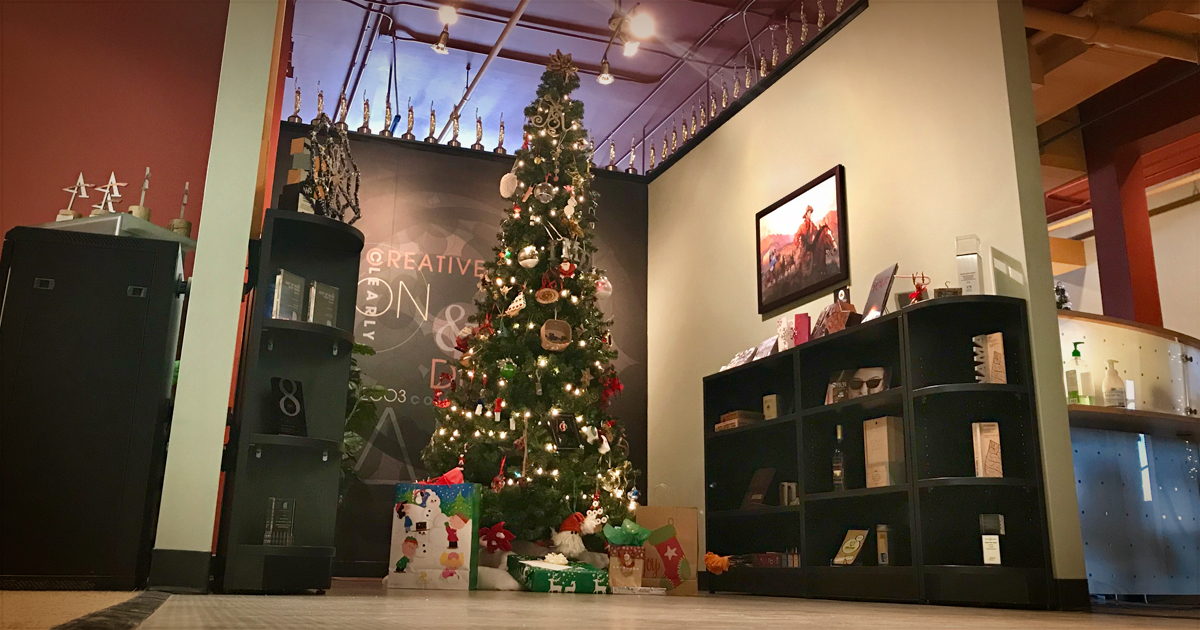 Insights:

It's time to win with IMD homemade ornaments
The holidays are in full swing at Insight Marketing Design global headquarters. Each year, Insight's staff is asked to go to their home workshops and create a handmade Christmas ornament to be displayed on the agency's lobby tree. This tree is festooned with homemade ornaments from over a decade of past holidays. Some of these classic ornaments of yesteryear were made with food items, so consider yourself warned if you decide to do a little snacking.
Each year the competition brings out a wildly diverse collection of homemade ornaments.
This year was no exception. From a giant spider web complete with giant spider and an ornament made from actual bedsprings to a charming, light up snow globe with Insight's office building inside, it's easy to see that creativity here knows no bounds.
The winner of this year's internal contest was Candy Van Dam. That's all I can tell you at this time because now you get to vote and maybe win!
To enter Insight's homemade ornament contest all you have to do is visit our Facebook page. Each ornament appears on our timeline and has a number next to it. Take your time to carefully inspect the lineup and then choose your favorite by posting the number displayed with ornament. Feel free to add comments, just make sure you put the number you selected in the post.
On December 31st we will tally the votes and announce the People's Choice winner. We'll also randomly select one of the people who voted to receive an official 2019 Insight Classic Christmas Puzzle. This year Insight designed and created puzzle featuring over 1000 pieces. So get moving and get in the Christmas spirit by voting today!
Merry Christmas and Happy New Years from everyone at Insight Marketing Design!
Click here to cast your vote and for you chance to win!