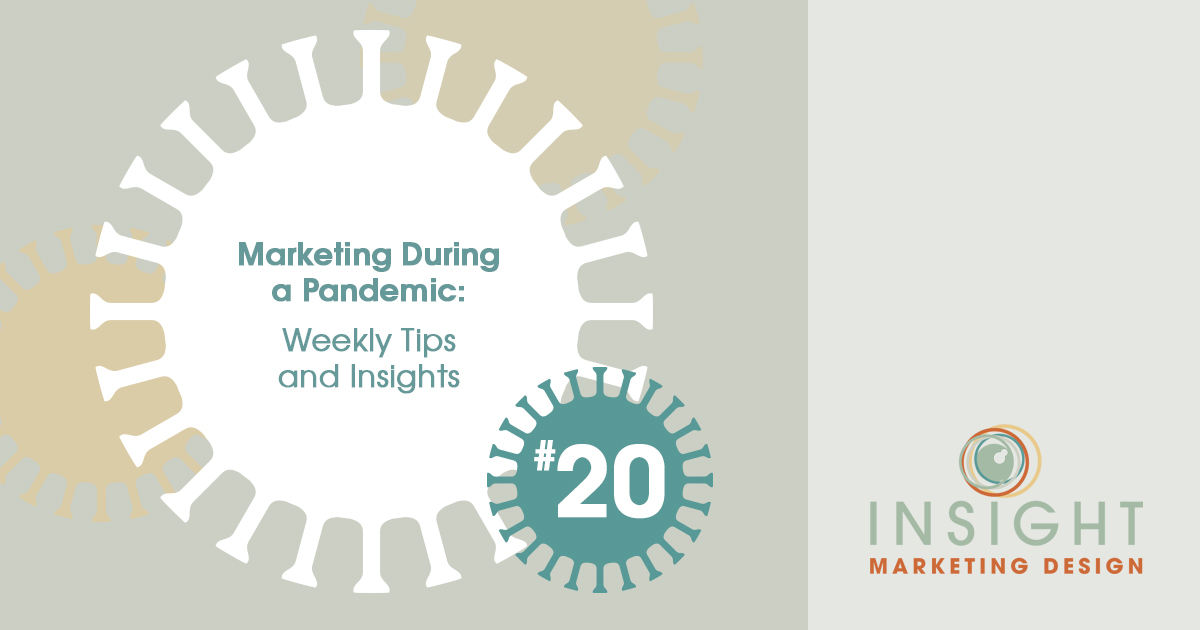 Insights:

Keep smart solutions close at hand.
Over the past five months Insight has sent 20 Marketing During a Pandemic tips to marketers to help you better weather the ongoing COVID-19 crisis. As a subscriber, you know we've covered a wide variety of topics that provide solutions to both new and old challenges. One of the subjects we haven't covered yet is the challenge of finding the right information, right when you need it.
We've probably all had a few moments when we knew we had read some information that could be helpful, but now that we need it, we can't find it. To help alleviate this situation as it relates to our ongoing series of E-newsletters, we have developed a free, downloadable eBook that gathers together the first 20 Marketing During a Pandemic tips.
The new Insight Marketing Design eBook is titled Marketing in the Moment. While the E-newsletter series was originally developed to help our clients and others navigate the COVID-19 crisis, the insights and advice you'll find in the book are also applicable to a wide variety of unexpected situations that may affect businesses in the future. This makes it a valuable resource to save and use when a need arises and you could benefit from some professional marketing advice.
We hope the new Marketing in the Moment eBook will save you from having to dig through old emails to review relevant information and allow you to take proactive steps when they will be most beneficial. 
The Marketing in the Moment eBook is available as a free download on Insight Marketing Design's website.