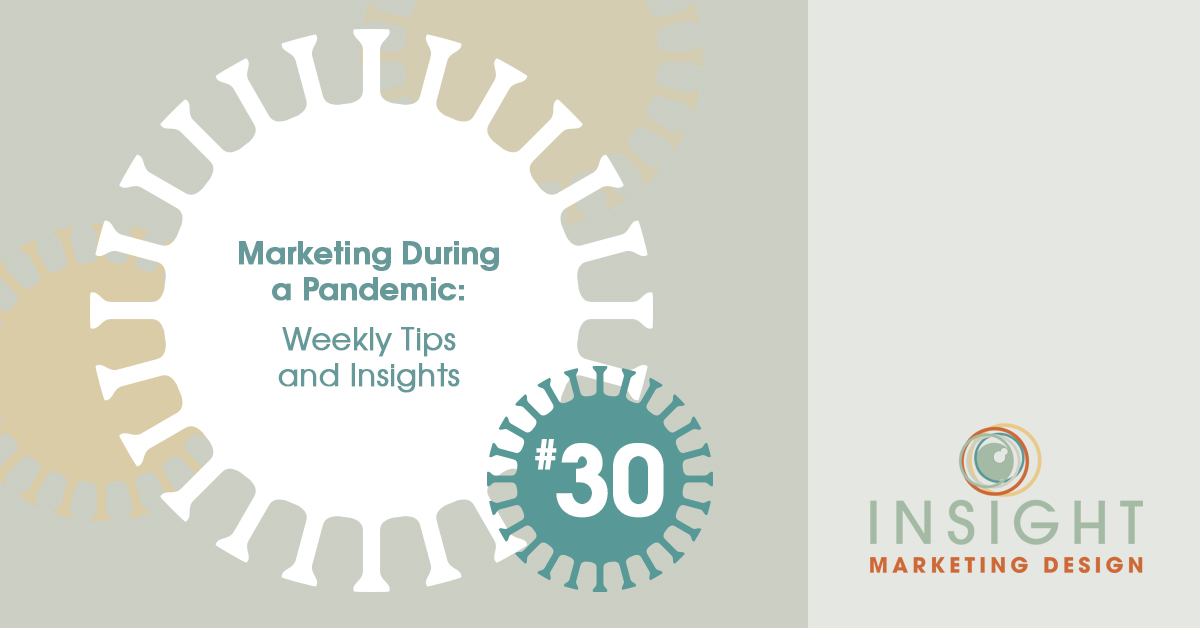 Insights:

Show appreciation
Even as we muddle through this seemingly never-ending pandemic, it's good to remember that in today's global marketplace consumers have more choices than ever. This means it is more important than ever to create connections with your customers that go beyond just providing a product or service.
A business can show customer appreciation in a variety of ways to create a sense of loyalty to your business. One of the easiest ways to do this is to send a thank you email, a handwritten note or even a phone call after a purchase has been made. While it may not seem like a big deal, feeling appreciated can go a long way to make people feel good about choosing your business. 
A few other methods to consider are sending your customers non-sale oriented holiday cards or emails that can keep you top of mind during key sales periods. Setting up a loyalty program is another way to encourage return visits. Loyalty programs can be anything from discounts or free gifts based on previous purchases to advanced notice of new products, services or upcoming sales.
Social media platforms also provide a cost-effective way to show appreciation to customers. These posts may also encourage non-customers to consider your business next time they need a product of service you offer.
For a year like 2020, anything that makes people feel good will be remembered. And for everyone reading this – Insight Marketing Design says – Thank you!