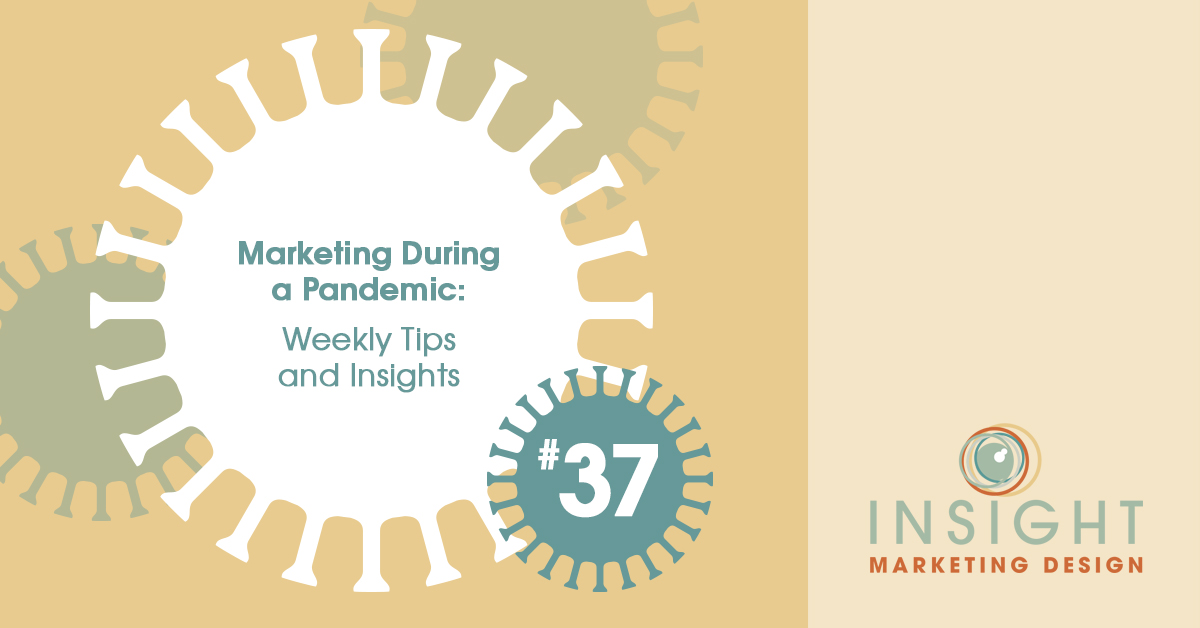 Insights:

Re-optimize older content
With COVID-19 driving so much business online, content creation has been vital to protecting and maybe even growing market share. While the digital arena is a great tool, it can sometimes feel like a never-satisfied, bottomless-pit, content-devouring monster. 
Keeping your social media platforms up-to-date and relevant takes a lot of attention and a lot of effort. Websites also need to be updated regularly to keep beneficial search engine rankings. We've all heard that "content is king" but it is also an unrelenting taskmaster. 
One possible way to relieve some of the stress of keeping your content moving forward is to look backward. Take the time to review content that you have used in past years to find the information that has performed well. Once you have identified information that is still relevant, you'll want to re-write, re-organize and re-optimize the content to reflect today's needs and wants.
The benefit of recycling older content with updated info is that the search engines see it as new content.
It also allows you to introduce the ideas to new and potential customers. Even long-term customers may find the information valuable if their needs or wants have changed.
Re-optimizing older content does take work, but not as much as creating something completely new. So while this type of recycling won't necessarily benefit the environment, it can deliver all types of benefits to your business.