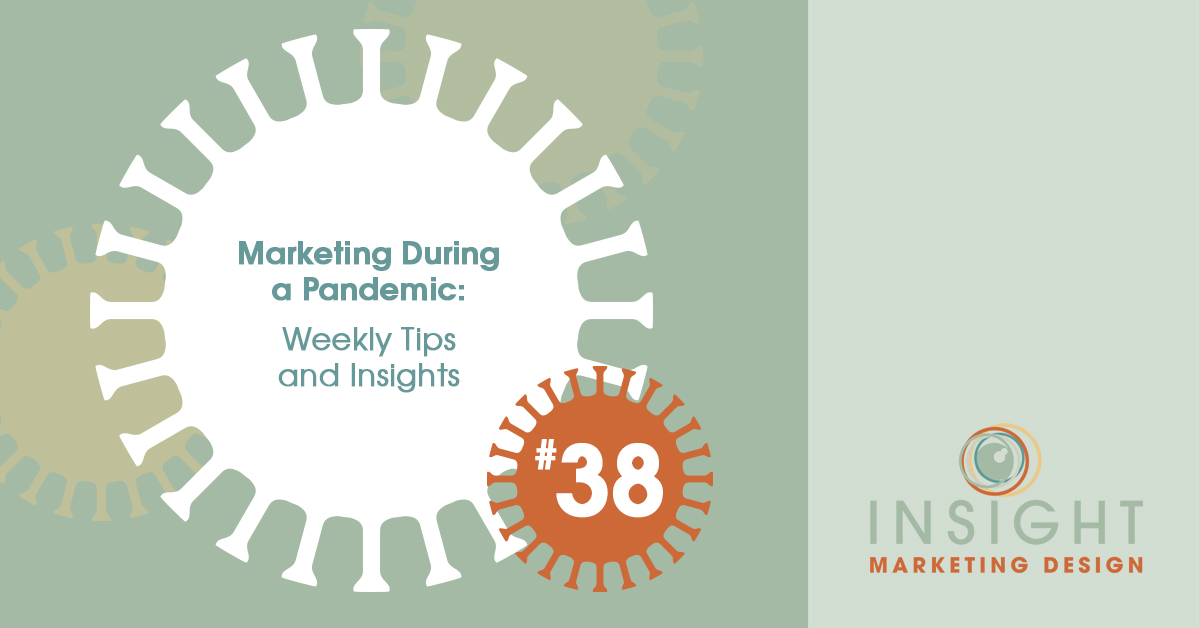 Insights:

React to online reviews
Because the pandemic has resulted in more and more people shopping online it just makes sense that more people are leaving and reading reviews. While negative reviews can seriously impact a business's sales, taking the time to respond to complaints can help alleviate some of this.
There seems to be a never-ending list of review sites, which can make responding to each review a challenge. The truth is you can't be everywhere, so the smart move is to identify the review sites that are most popular and the ones that have the most activity related to your business category. Some of the big review sites include Yelp, Google and Facebook. 
When responding to negative reviews, best practices include: addressing the reviewer by their name if possible, thanking the person for bringing the problem (whether true or not) to your attention, and if possible, providing a solution or inviting them to contact you offline to resolve the issue.
Responding to bad reviews in a professional and positive way shows people who are searching for information on your company or products that you care for your customers and are responsive to their needs. 
While it can be frustrating when negative reviews are not true, lashing out at the reviewer can actually do more damage to your brand reputation than the negative review.
The other upside of regularly responding to reviewers is that you'll get a clearer picture of what people like and don't like about your service or products. This information can be invaluable for improving your customer service and growing your market share.