Insights:

Insight Cares Donations – Gaye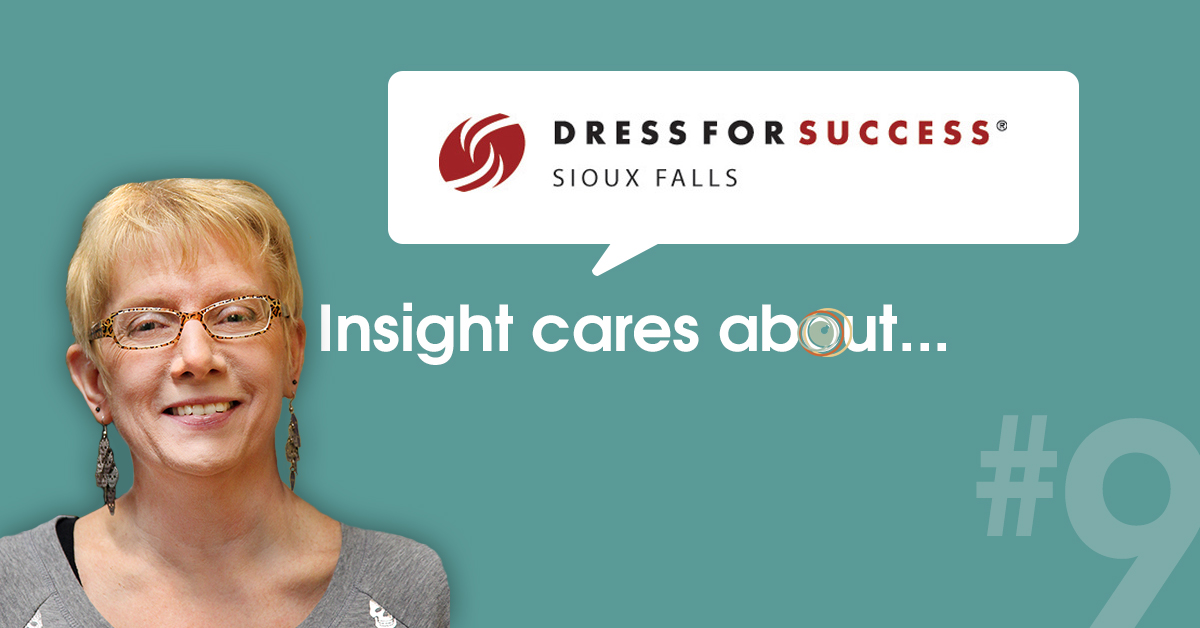 Anyone who knows our Media Director Gaye Grider knows she's always knocking it out of the park with a stylish or unique outfit and accessories. Here she explains why she selected Sioux Falls Dress for Success to receive a $100 "Insight Cares" 18th anniversary donation on her behalf.
"I chose Dress for Success as I personally know a few women who have been helped by this organization, receiving clothing & accessories, along with great support to find employment and better their lives. This organization provides women with appropriate clothing so they may look their best when seeking employment, along with support to help them with the interview process, and beyond. 
Dress for Success offers long-lasting solutions that enable women to break the cycle of poverty. Dress for Success is part of a global movement for change, empowering women to obtain safer and better futures.
They provide each client with professional attire to secure employment, but they are about much more than simply a new outfit. Besides physically equipping the client with apparel and accessories, their programs provide clients with confidence and the knowledge that she can actively define her life, the direction she takes and what success means to her."
Help us make an impact – visit their website to find out how to donate! https://siouxfalls.dressforsuccess.org/