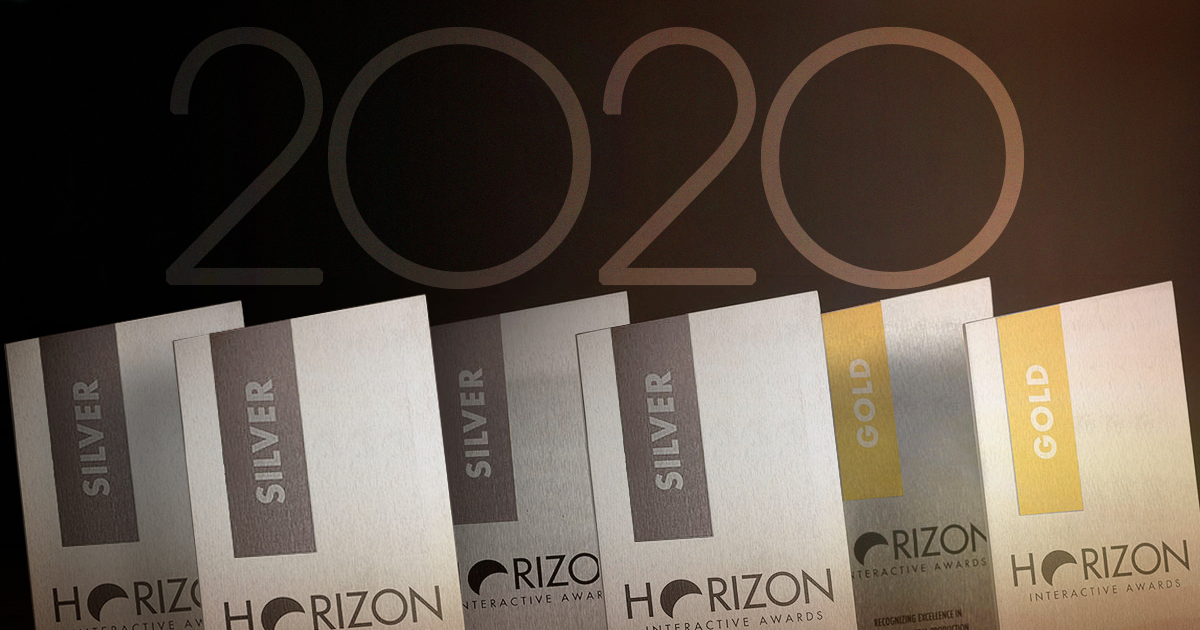 Insights:

Six wins in Horizon Interactive Awards
Interactive media continues to grow as a major tactic in advertising outreach in virtually every market segment. This medium was already eclipsing more traditional media marketing options when the challenges created by the pandemic drove even more consumers online. And while the advancements in digital media are always expanding, the age-old wisdom of fishing where the fish are still fits nicely.
Insight has been on the forefront of online marketing for well over a decade. From amazing websites and microsites to social media management, videos, content creation and digital marketing campaigns that consistently beat industry averages, we know our way around the digital landscape.
Of course, it's a big world out there and we've never been ones to rest on our laurels. That's why we enter international marketing shows like the Horizon Interactive Awards.  This show puts the work we do for our clients up against digital marketing experts from over 40 countries. Judging from the six awards we won this year the  judges believe we delivered world-class interactive creative in 2020.
Insight's 2020 Horizon Interactive Awards winners:
Gold award – Website – Rausch Granite Monuments
Gold award – Commercial – South Dakota Farmers Union "Hope" spot
Silver award – Video – South Dakota Department of Health
Silver award – Website – Lake Area Technical College
Silver award – Website – VanDeWalle Architects
Silver award – Website – South Dakota Department of Health
You can see all our 2020 Horizon Interactive Awards winners in the extensive portfolio section at insightmarketingdesign.com. Congratulations to our great clients and if you want to learn more about what it takes to have international quality digital work for your organization, just give us a call at 605-275-0011.