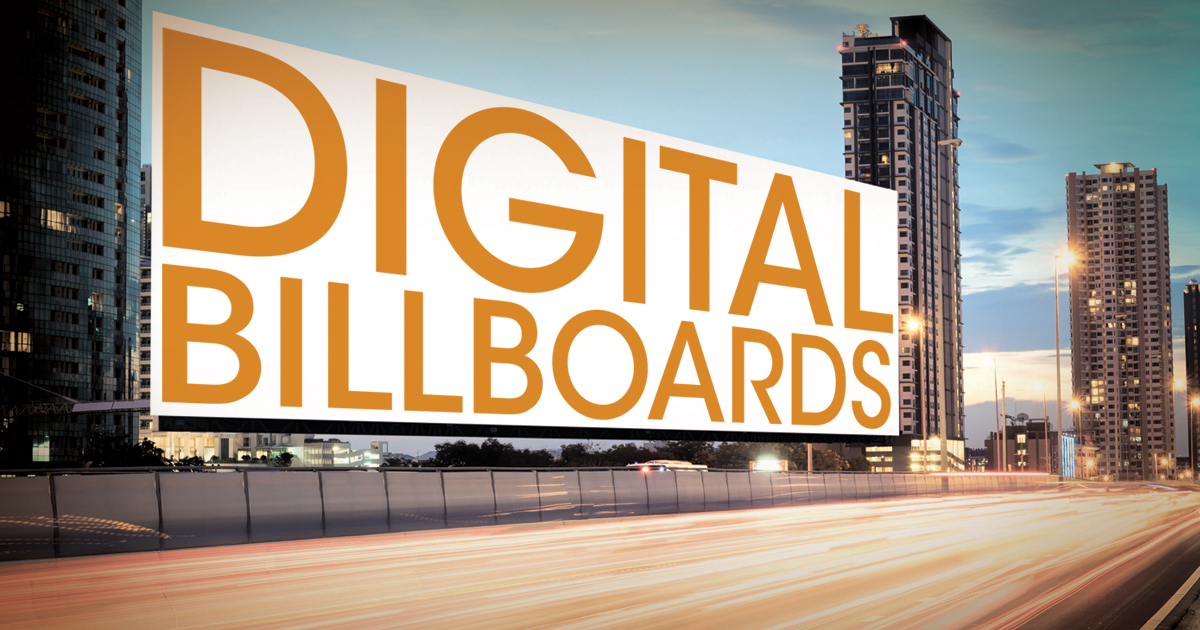 Insights:

Digital billboard usage is reaching new heights
You're driving to work and a bright flash of color catches your eye. You're sitting at a stoplight and notice your favorite restaurant is tempting you with their daily lunch fare. Where are you seeing these? On digital billboards.
Becoming a major player in the marketing world approximately 20 years ago, digital billboards have far outpaced traditional, static boards, why? The flexibility and opportunities they provide. Digital billboards allow advertisers to change messages as often as they choose, even running several different messages during the same day.
Want to add a countdown clock leading up to your big event? Digital billboards can do that.  Want to include a video?  Digital billboards can do that. Want to wish your cat Happy Birthday, but can't choose your favorite photo, use more than one! Digital boards can do that.
Billboards reach 99% of consumers on a typical day, no matter what age, interests or lifestyle.  
Just look at these billboard stats:
Drive four times more search and online activity than any other medium
Increase online search. Nearly half of all consumers who see a billboard conduct an online search to learn more about the advertiser
Generate more social media interactions per dollar spent than TV, radio or print 
Increase the reach of mobile advertising up to 340%
Insight Marketing has helped numerous clients find success with the use of digital billboards.
Whether you wish to introduce your new business, promote your current specials, or announce an event, Insight can help you navigate the world of digital billboards.
For more information, or to view our gallery of designs, visit insightmarketingdesign.com. Let us help you create your next billboard campaign, give us a call at 605-275-0011 or send us an email.