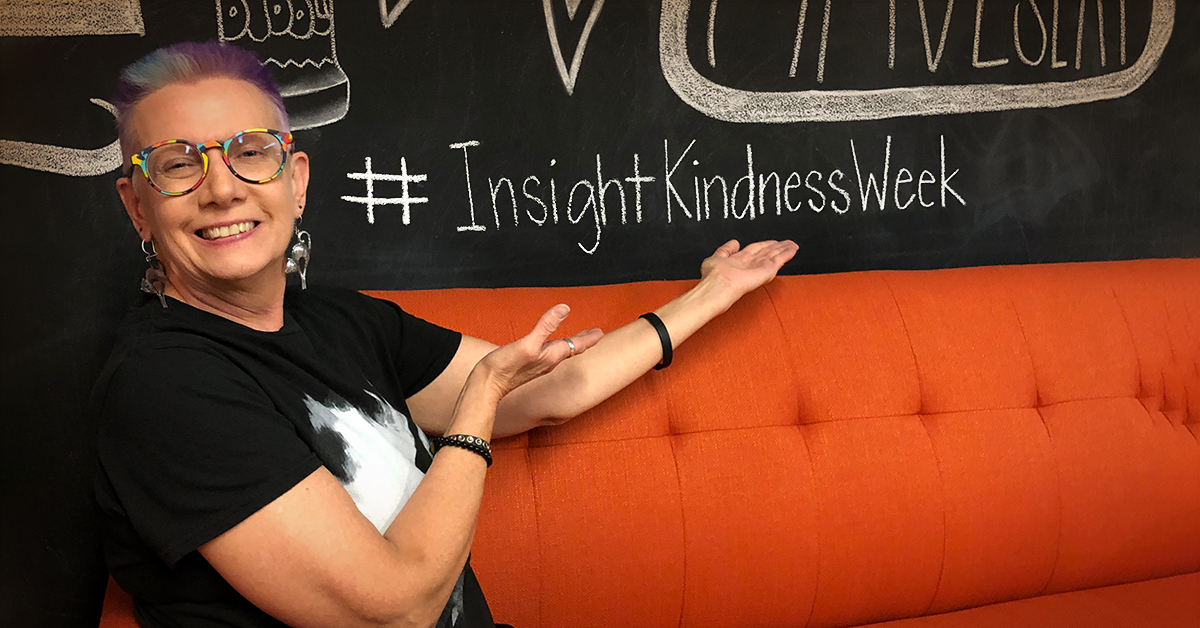 Insights:

A Full Week of Random Acts of Kindness
Every summer Insight schedules a team event to have fun and spend some quality time together. Over the years we've done everything from kayaking and cookouts to treasure hunts and riding the Sip and Cycle. One year there was talk about going ax throwing, but some of the more safety conscious among us put the kibosh on that plan.
This year our party planners had a very different idea. Considering how difficult the last few years have been on a lot of people, they felt we should give back to our community and hopefully bring some joy into peoples' lives. So, starting on August 15th, Insight began celebrating our Random Acts of Kindness summer event.
Here's how it worked. The agency staff was divided into two teams of five, and a team of one for our remote worker (Lorna) in Minnesota. Each team received a goody box stuffed with fun stuff to give away. The boxes contained coffee and restaurant gift cards, snacks, bubbles and cash. Each team was free to distribute the items throughout the week to whomever they liked with the hope of giving someone a pleasant surprise.
Our kindness emissaries traveled far and wide to make a whole bunch of people, and quite a few cats' and dogs', days just a little bit brighter. Recipients included families in the park, city workers, random strangers on the street, a guy doing laundry and Humane Society facilities in Sioux Falls, Brookings and Freeborn County, MN. As you may have guessed, our team has a big soft spot for furry pets. One of the most unique approaches was the hiding of a toy store gift card in a book in the children's section of a public library.
We invite you to visit Insight's Facebook and Instagram page to see fun pictures of our team spreading kindness throughout our communities. If the spirit catches some of our Facebook friends and encourages them to a perform Random Acts of Kindness themselves, that would be great. After all, the more kindness in the world, the better.