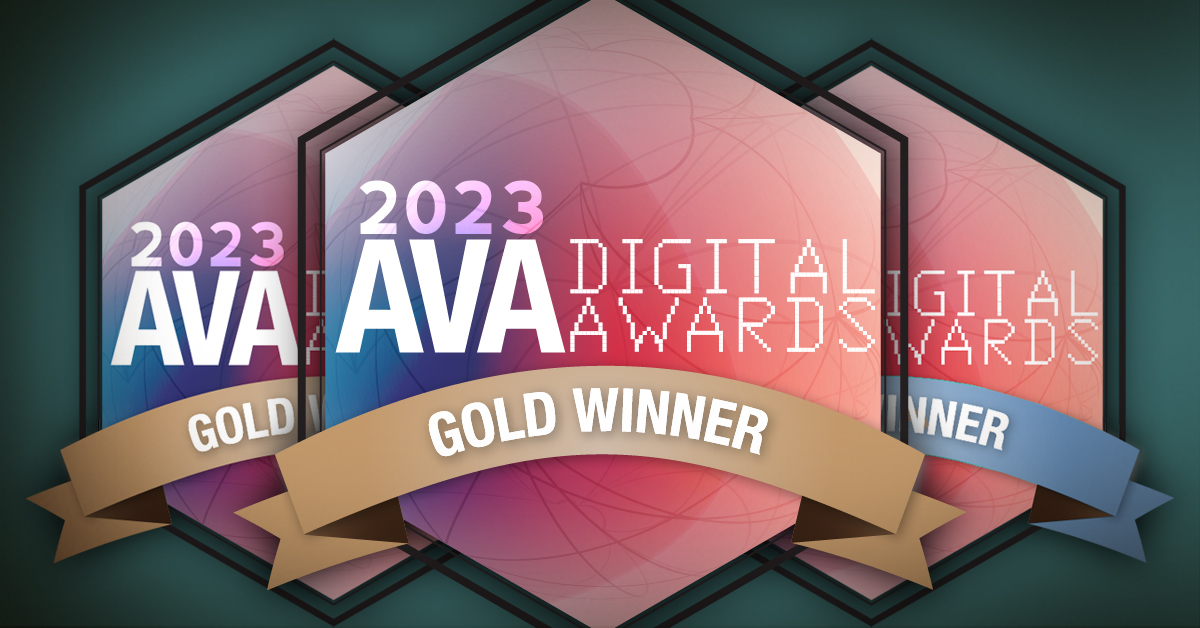 Insights:

Insight's Work Recognized by the AVA Digital Awards
The AVA Digital Awards announced their winners and Insight took home TWO golds and an honorable mention! These awards honor excellence in digital creativity, branding and strategy, three facets of marketing that Insight is proud to excel in.
Insight Website = GOLD Winner
Read more about our newly designed Insight website and another grand achievement the site brought us, a gold dotCOMM award.
Lake Area Tech Social Media Campaign = GOLD Winner
Insight developed a social media campaign featuring photography, quotes, video testimonial and b-roll footage of actual LATC students. Each student was filmed in their natural program's habitat: whether it be suiting up in the gear and jumping into a fire truck for Med Fire and Rescue, or inspecting the airplane before hopping into the cockpit for the Professional Fixed-Wing Pilot Program.
KOTA Technology Display Ads = Honorable Mention
KOTA Technology's rebrand included introducing new colors, typically unseen in the blue world of IT. Insight carried these bright colors, including pink and orange alongside the blue, into HTML-5 display ads. The ads feature a clever play on "IT" and "it", telling potential clients that working with KOTA would help take the burden of IT work off their shoulders.
Ready to improve, or maybe even start, your company's digital presence? Insight will be with you every step of the way, and we can't wait to get started!