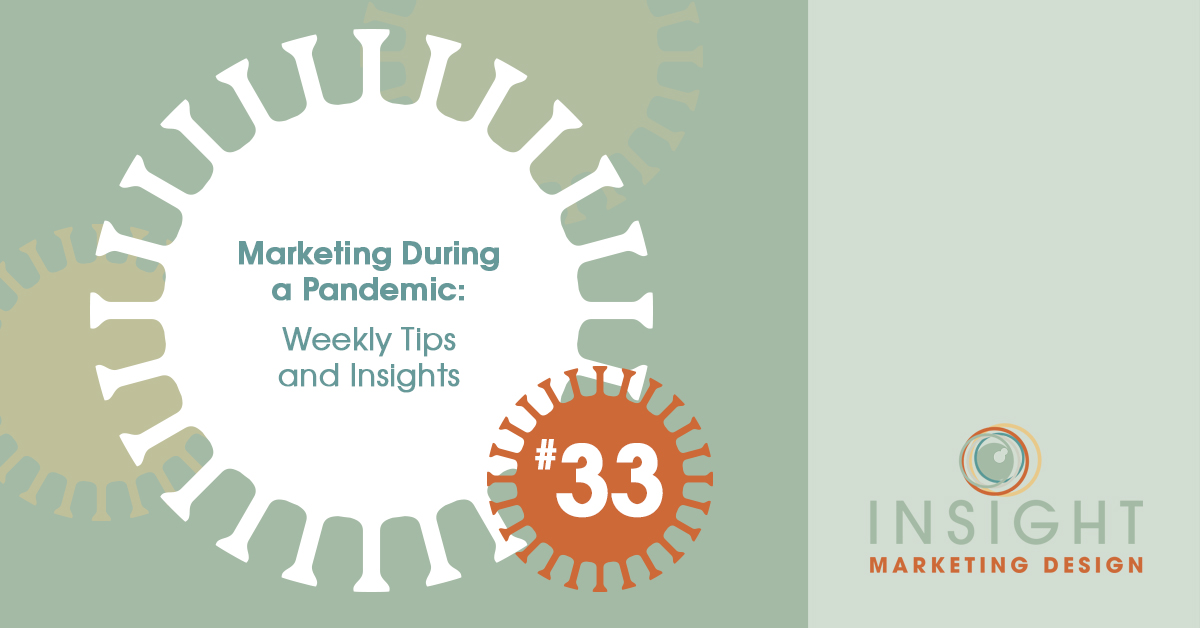 Insights:

Review your keywords
Knowing how people are looking for the products or services you offer is the easiest way to establish your business as the place to get it.
One way to do that is through keywords. Keywords are what search engines like Google, Yahoo and Bing use to decide what information you're looking for and what to serve up as results. 
The keywords you use in your pay-per-click marketing and the ones you have on your website can make all the difference when you're trying to reach new customers.
We recommend reviewing keywords regularly to ensure they are still relevant and delivering the right customers to your website.  
The pandemic has made keyword review more important than ever and we recommend optimizing your keywords even more frequently than you may have done in the past. The reason is that the pandemic has changed the terminology many people use to search for products and information.
A simple example of this change is how most people used to search for toilet paper with just the words – "toilet paper." Now many people are using additional terms like "in stock," "bulk" or "delivery."
The closer you match the query, the better your odds are at being included at the top of search engine results.
Thanks to COVID-19, every business sector has seen adjustments in terminology used to describe products and services. It's the companies that are proactive in adjusting their keyword tactics and messaging that will get to the top of a search engine's result lists.