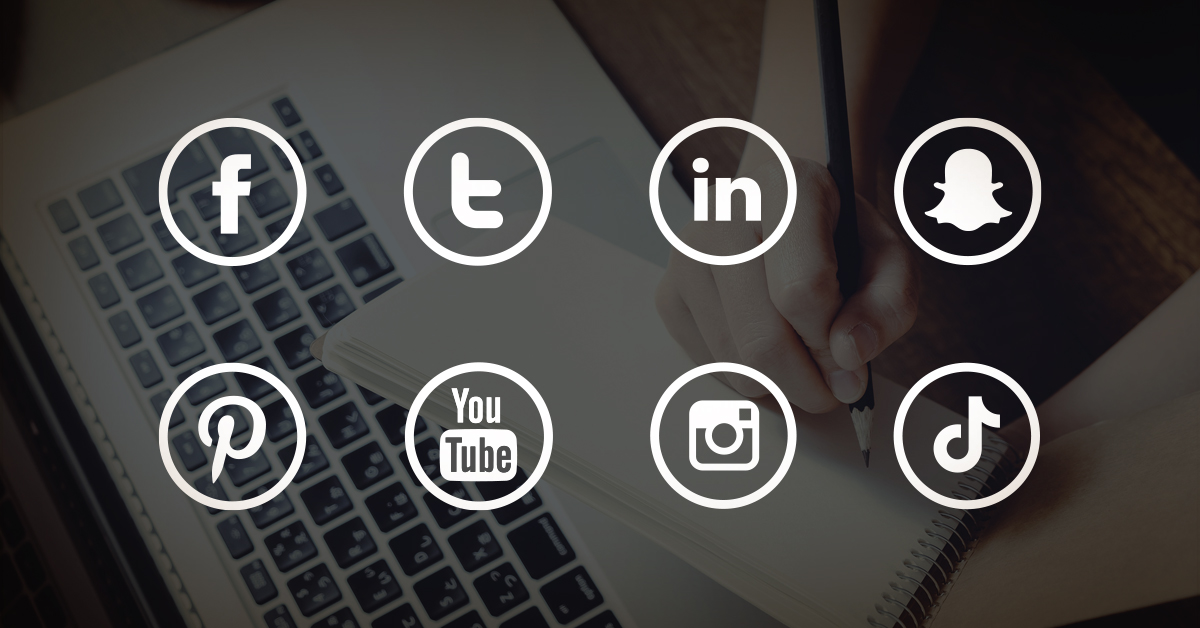 Insights:

5 Social Media Copywriting Tips
Having a social media presence for your business is nearly a nonnegotiable. In some cases, perhaps using social media isn't right for your customers or industry, but for a majority of businesses there is at least one social platform right for your brand, whether that's LinkedIn, Facebook, TikTok, or another. Once you've identified the platform(s) to use, you need to write the content. Keep these five social media copywriting tips in mind when crafting your posts and ads.
1. Know Your Audience
Every brand has a target demographic. Who do you want to buy your product? Who do you want to utilize your service? Whoever it is, know how they want to be spoken to. If you're hoping a bunch of teens shop your online clothing store, your social media copywriting can have a more casual tone on Instagram. A hospital looking to hire a new doctor may write more formally on LinkedIn. If you intermix styles among your demographics, your message will be lost and not resonate with the correct target audience.
2. Identify Your Brand Voice
Your business could have more than one target audience and therefore require different copywriting styles depending on the goal of the post/ad. Nevertheless, it's important to be consistent when writing copy. Decide if your brand uses emojis (which are effective when used appropriately), writes with contractions, or tells jokes. Adopt a consistent tone throughout all your social copy. This is particularly important if you have more than one person doing the copywriting. If there is a standard, anyone in your company should be able to help write social copy.
3. Write for the Platform
Your business's campaign may extend across mediums, from TV to billboard, or it may just focus on social media. Even a social media campaign can cross platforms. When writing copy for social media, you need to keep in mind which platform the ad/post will be on. Twitter, for example, has a character limit. TikTok no longer has a character limit, but a user has to "see more" to, well, see more. Instagram heavily utilizes hashtags. A headline for a Facebook ad has a different purpose than the ad's description. Know the character limits, take time to preview ads and posts on both mobile and desktop, and understand how users interact on the selected platform.
4. Don't Forget the Call-To-Action
You need to give readers clear direction of what to do next. Once you've given them the details of your new product, or told them the benefits of your service, what is the next step? Guide potential customers and clients down the sales funnel by giving them a clear call-to-action. "Click here!" "Buy now!" "Read more." Providing links in social posts will lead people to your website. Posting a video with a caption telling viewers to post weekly will push them to follow your account. Remember that you're writing social media copy because you want readers to do something and somehow interact with your brand.
5. Pictures Tell a Thousand Words
I'm sure you've heard that phrase before. It's still relevant today because it's true! Unique, branded photos (and videos!) stand out on a person's social media feed and set your brand apart from the crowd. A long-winded post can be summarized with a caption and a photo. For an added bonus, take the next step and make your photos and videos ADA compliant. Add alt text descriptions and captions to describe the content to users using accessibility programs. A photo of a hamburger on a plate should have alt text that reads just that: "Hamburger sitting on a white plate". Social media copy is important, but it's not the only method to convey your message.
There you have it – five tips for social media copywriting. You may have the capability to handle your social media in-house. If not, or if you'd like some guidance to get started, Insight will partner with your business to tackle your social media needs. Insight has a full-service social media department where we can do it all – from content planning, copywriting, to graphic design. Contact us today to get started.
Don't forget to follow us on social media to stay in-the-know with all things Insight.