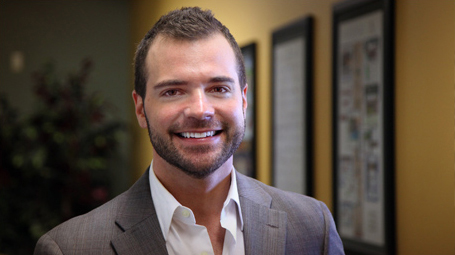 Insights:

Nathan Kasselder Joins Insight as Director of Business Development
Insight Marketing Design is pleased to announce that Nathan Kasselder has joined the agency as Director of Business Development. He will be responsible for generating new business for the agency and reengaging current and former clients on new and emerging media strategies.
"Nathan is a tremendous asset to our team and our clients," said Candy Van Dam, partner and chief strategy officer. "His impressive background in key target markets will expand the capabilities we offer our clients, as well as accommodate future agency growth and opportunities."
Kasselder, a Sioux Falls native, joins the agency after an extensive career in upscale and luxury hospitality sales in Minneapolis, Atlanta and Houston; working for some of the most well-regarded hotel brands including Starwood's W Hotels & Resorts, Conrad Hotels & Resorts, a member of Hilton's Luxury Collection and Preferred Hotels & Resorts. Nathan has received numerous awards and recognitions for managing large accounts. 
Prior to returning to Sioux Falls in 2012, Kasselder was vice president of Special Events and Public Relations for PDV Special Events, a boutique event and public relations firm in Houston, TX. PDV's clients included BMW, Chevron, MINI, Montblanc, Habitat for Humanity and Juvenile Diabetes Research Foundation to name a few. In May 2012, Nathan co-produced the opening event in the all-new BBVA Compass Stadium, home to the Houston Dynamo soccer team for Statoil.
Kasselder believes the best business relationships are partnerships. His passion for creative and fun, state-of-the-art media brought him to Insight Marketing Design. "The innovative culture and drive for creativity and collaboration across all departments is inspiring," said Kasselder. "I'm thrilled to join a team with such a tremendous reputation and energy."