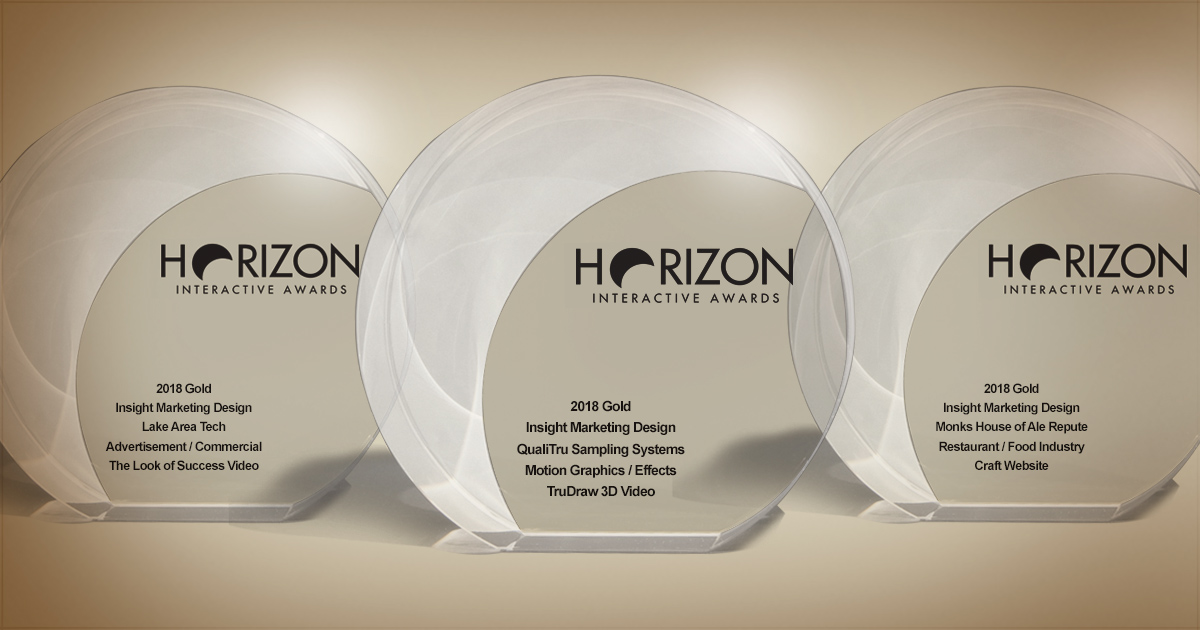 Insights:

Insight wins 3 gold awards in international Horizon Interactive Awards
China, Hong Kong, Australia, Austria, Belgium, Russia, Spain, Taiwan, India, Ireland, Malaysia, Portugal and the United Arab Emirates were just some of the 16 countries that entered this year's Horizon Interactive Awards. Add to that list submissions from multiple agencies in 36 U.S. states, and it becomes obvious this show consists of some serious competition.
The Horizon Interactive Awards is dedicated to recognizing the "best of the best" websites, videos, mobile applications and advertising the world has to offer.
Of course, at Insight we love tough competition. Keeping at the top of our game requires comparing our work to the best work in the world. This year, the effort paid off with three gold awards for three different Insight clients in three different categories.
Insight's winning entries included:
Monks House of Ale Repute – Gold winner in the website category
Lake Area Technical Institute – Gold winner in the television category
QualiTru Sampling Systems – Gold winner 3D video motion graphics/effects category
We consider our clients the best of the best, so it's even more rewarding when the work we created together with them is recognized as being on par with the world's best of the best.
Visit the Insight Marketing Design website to see these award winners and a lot of other best of the best work we've produced over the years.